Pullman • 3 Devices
Pullman Extended is a beautiful typeface inspired by vintage railway typography. It's a tribute to the period in american history where the "Iron Horse" ruled in transportation, and pays homage to the iconic ultra-extended lettering that was painted on the exteriors of passenger cars.
Features
1 style
Extended weight
Stylistic alternates
Uppercase Only
Numerals & Punctuation
260+ glyphs per style
Supports 75+ Latin-based languages
OTF file
License for 3 devices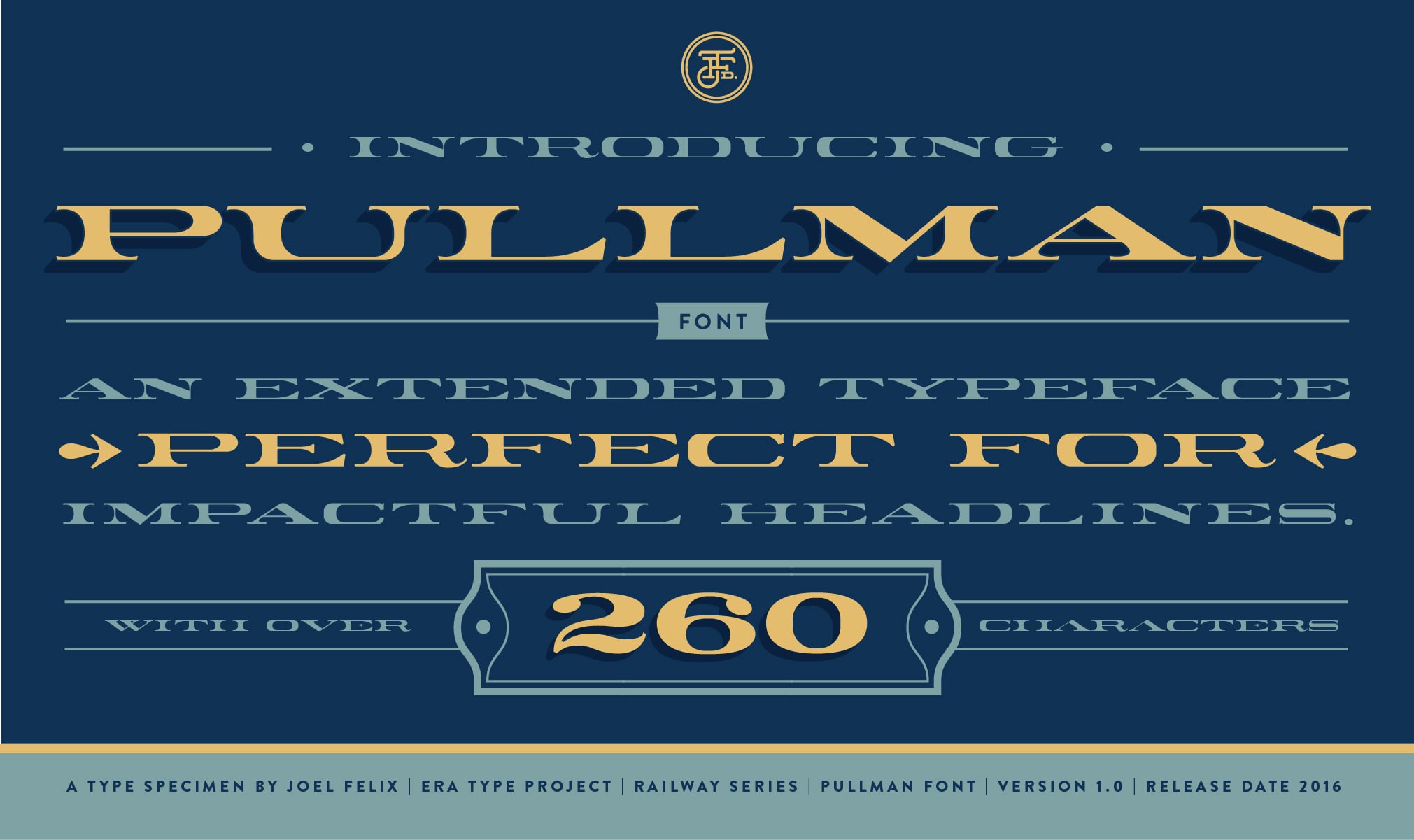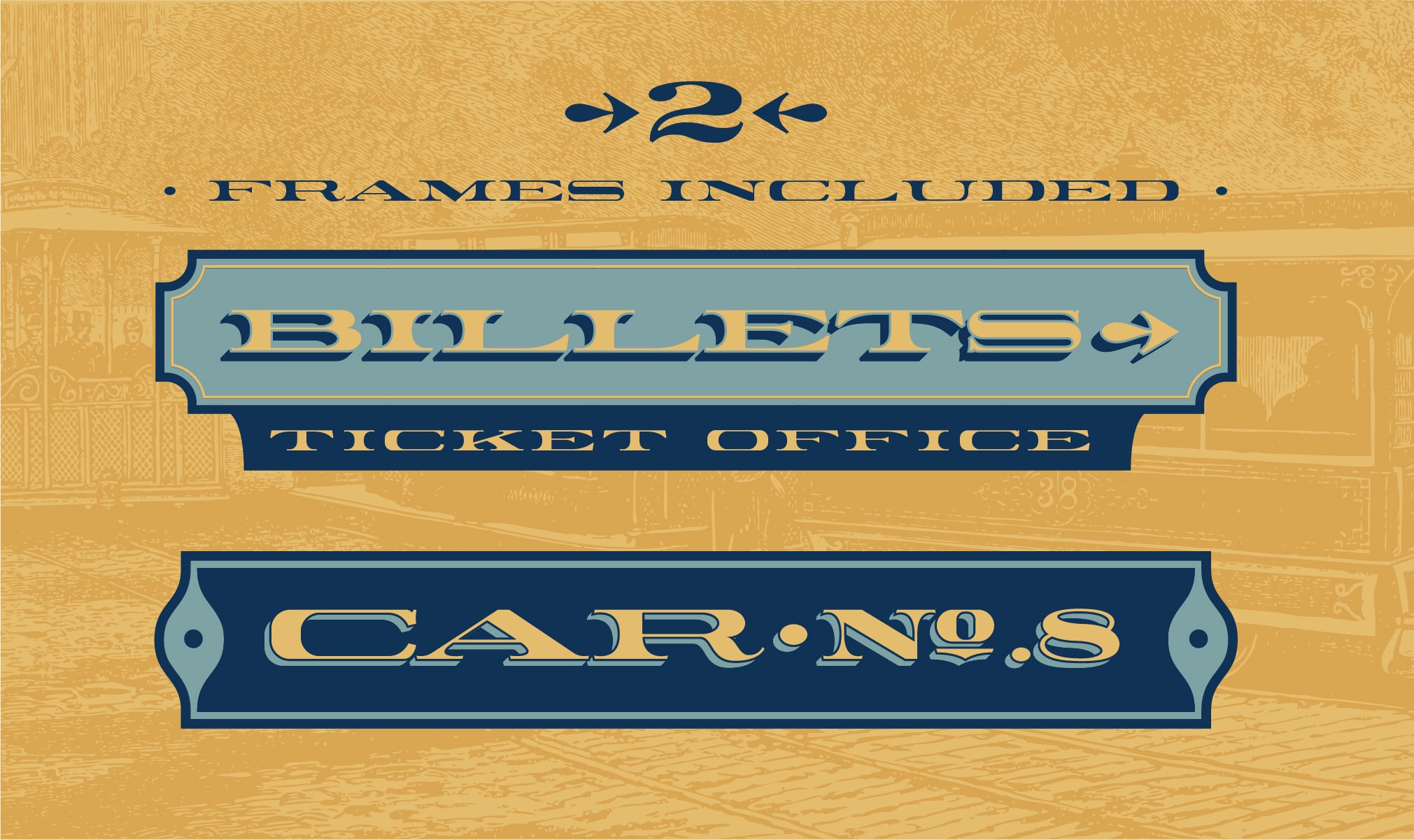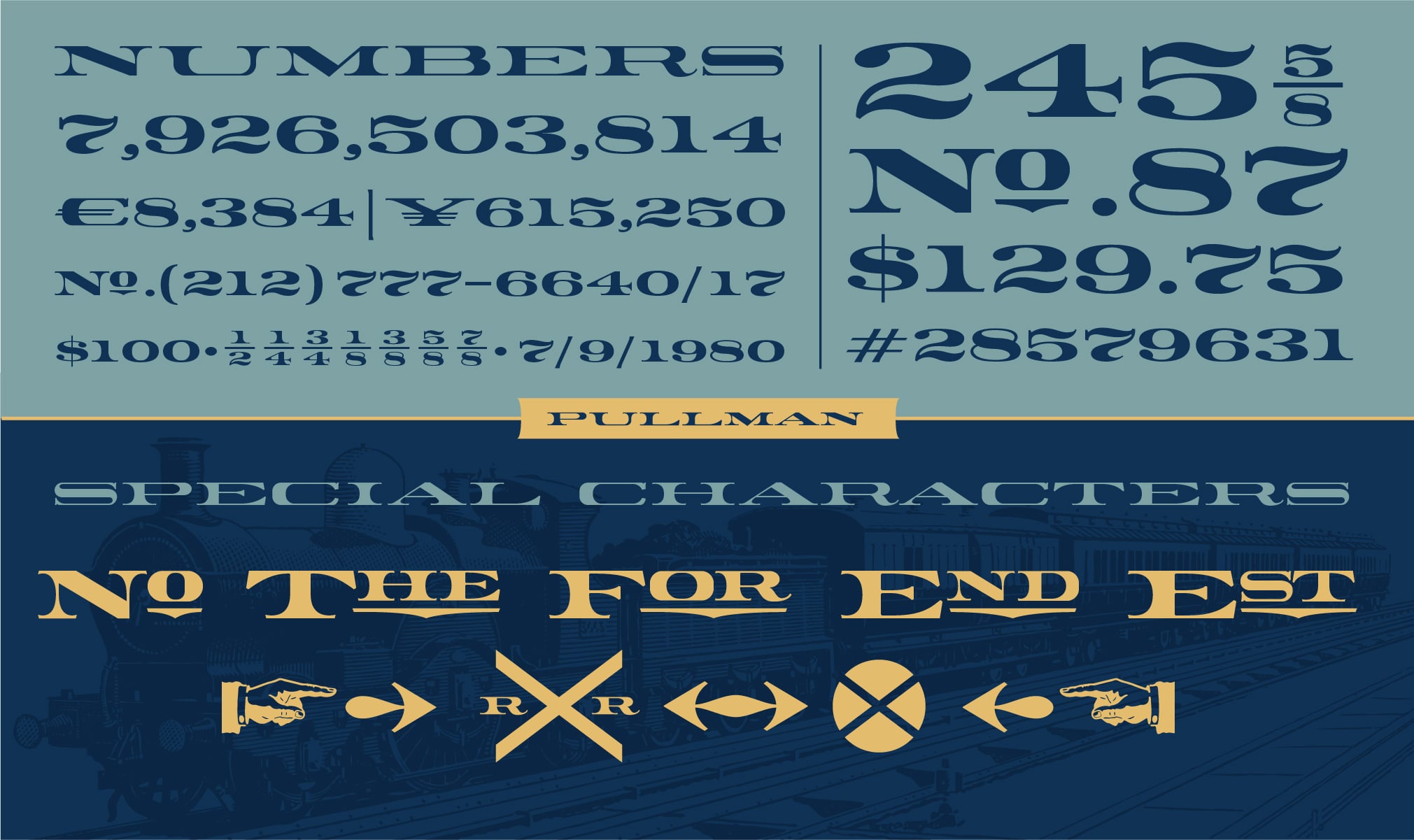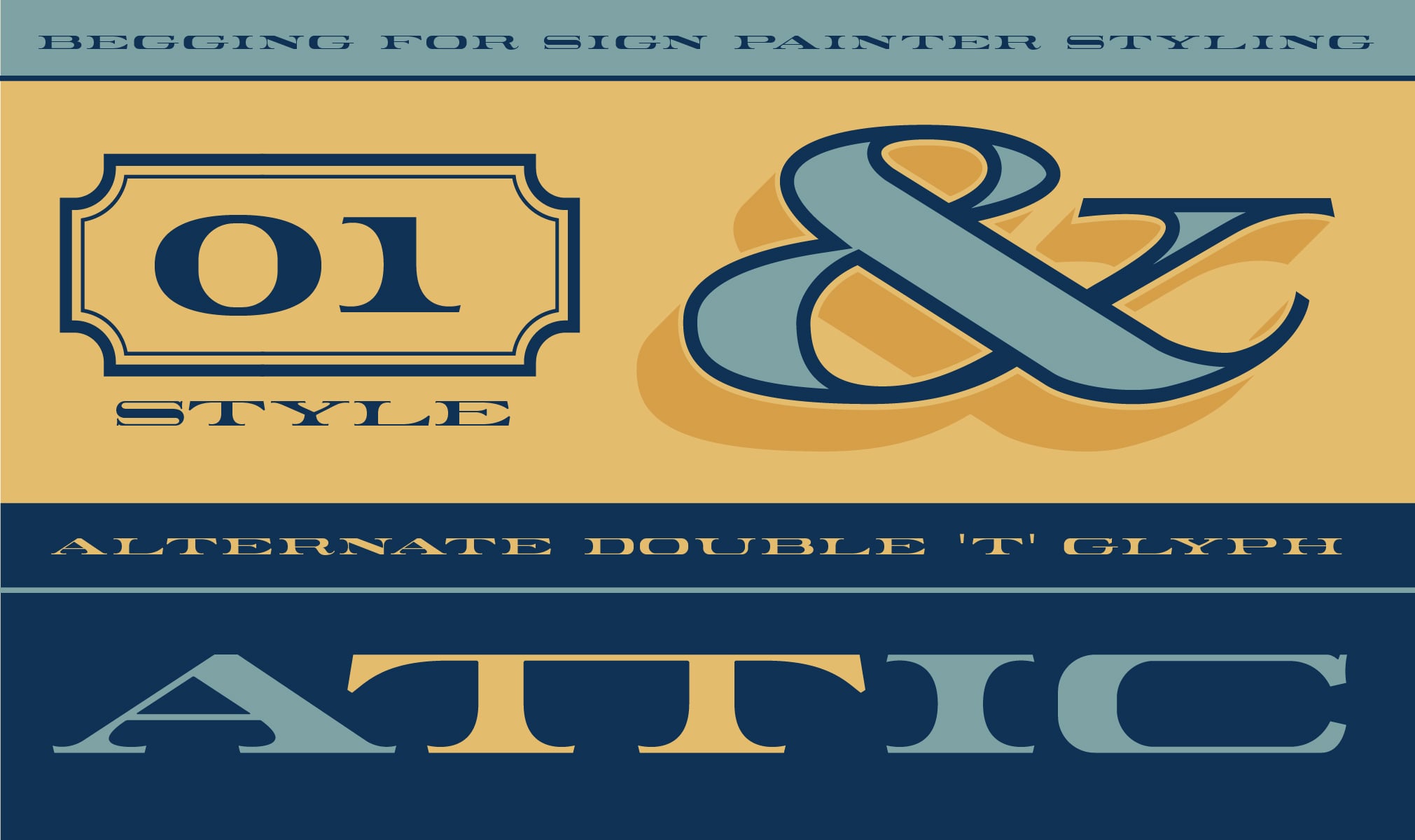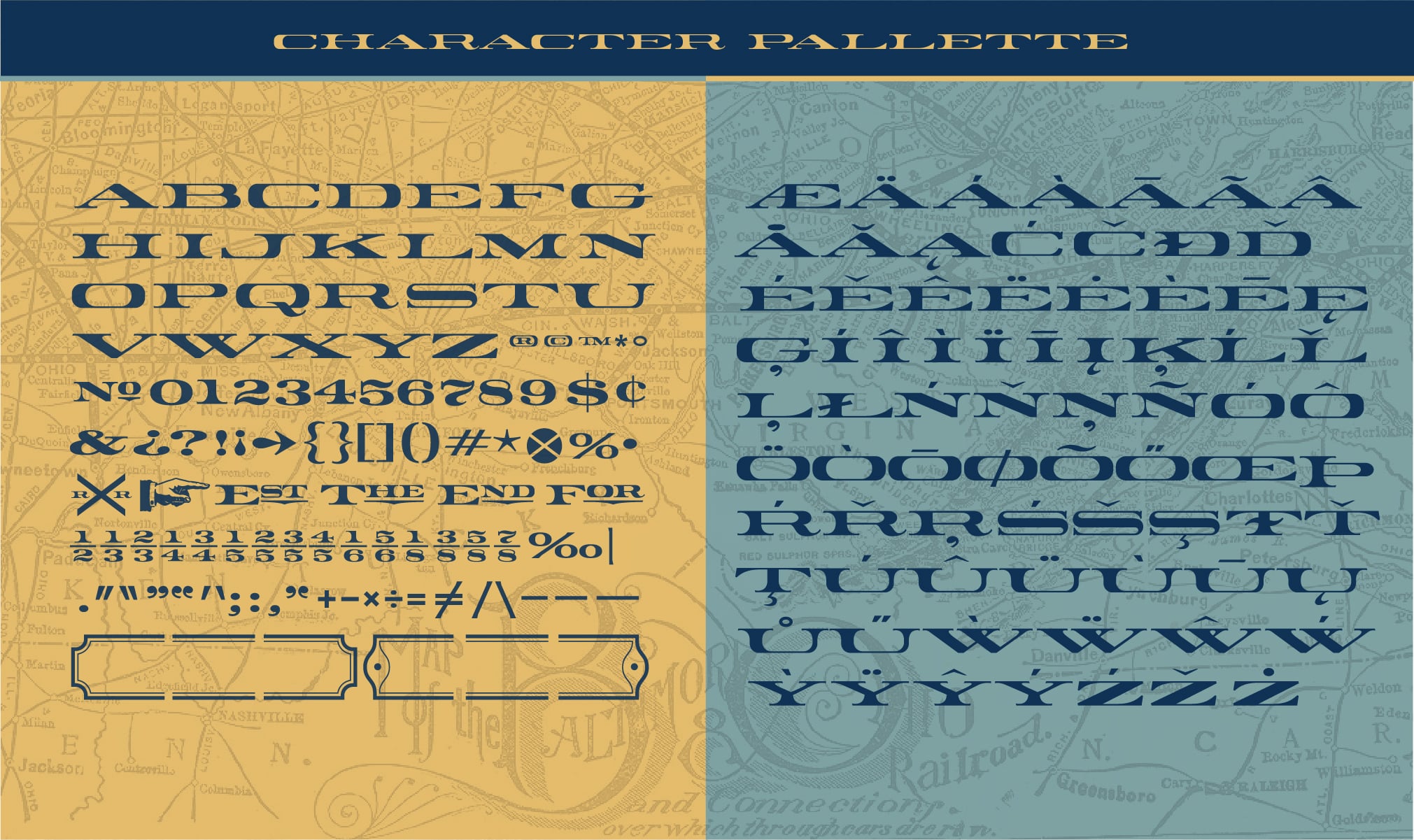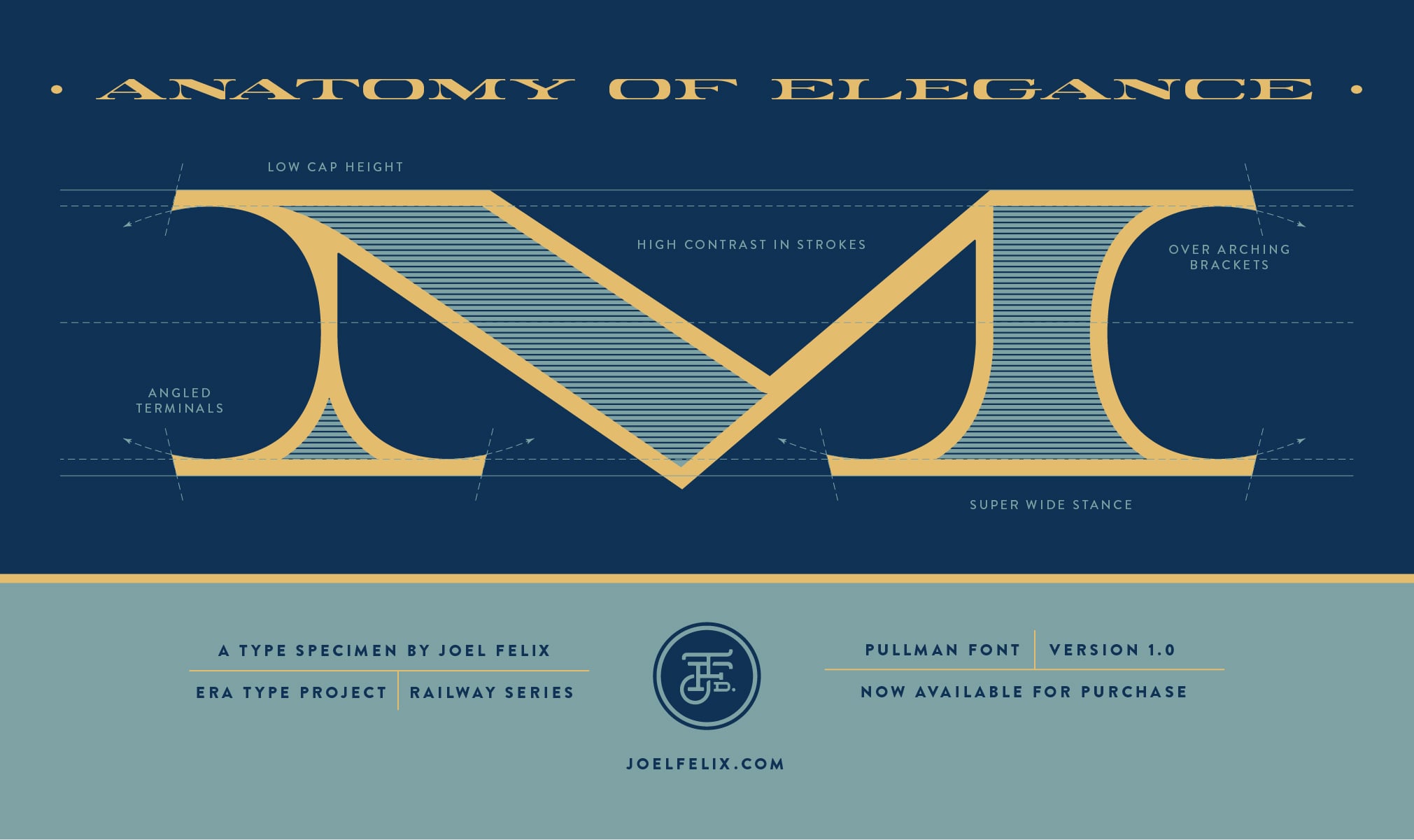 Pullman is the ideal typeface for spaces that are short on height but huge on width and begs for some sign-painter styling. Pullman is the perfect display face for luxury packaging, bold advertising campaigns, storefront signage, magazine headlines or branding projects.
Pullman is named after the man who ultimately made the sleeping car business profitable in the United States (George Pullman), who began by building a luxurious sleeping car (named Pioneer) in 1865. The Pullman Company, founded as the Pullman Palace Car Company in 1867, owned and operated most sleeping cars in the United States until the mid-20th century, attaching them to passenger trains.